Some kind words from our 3,375+ Chicago tennis players
(61,175 + nationwide)
Member Since 03/26/09
I've played in the League since 2009. Lots of great matches. Flexible scheduling for times and locations, friendly competition, and an informal tour of the Chicago Park District. Highly recommended!
W. Mansfield
ChiTownTennis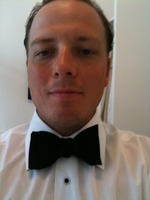 Member Since 08/11/10
This is a great League. I wish I would of known about this two years ago.